Reading Time:
7
minutes
Sales and marketing are the two pillars on which a company stands. Together, they bring in funds from clients, customers, or investors and help a company scale up. Hiring a salesperson is one of the most crucial decisions a startup will face. A common concern is to decide which is needed first, a sales person or a customer success or service person. This article will help entrepreneurs and startup founders determine how they should hire their first sales representative, understand what kind of sales experience is important, and lay the foundation of strong sales team.
When Should a Founder Make Their First Sales Hire?
According to Sandler Sales, hiring the first sales representative depends on several factors. First, founders need to know what kind of company they're running. If they sell a complex product or service, one person can handle all the sales duties. An organization should hire someone that is within their finances. In addition, the business model should support the need for a sales person. If the sales price is too low that a sales commission would be justified then a marketing heavy, or more commonly known as a product-led growth, or PLG strategy may be more effective. On the flipside, the average selling price, ASP, could be much higher, more in the realm of an Enterprise sale, where hiring an enterprise sales rep will be critical to your success. The sales strategy as well as the sales methodology will vary based on your selling price and target audience.
Types of sales positions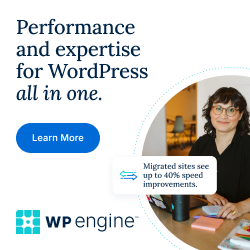 Sales positions can be broken down into five types: sales development representative (SDR), business development representative (BDR), account executive, an account manager (AM), and customer success manager (CSM). The primary difference between these roles is the amount of time spent engaging with customers and the level of responsibility.
Sales Development Representative
A sales development representative (SDR) is a junior position and is still building their skills. They may spend more time prospecting for new customers than working with existing clients. This role identifies potential customers through cold calling, lead generation, and social media outreach. They are also responsible for maintaining relationships with potential customers by following up on leads and presenting new offerings from the company. Typically, a SDR will manage inbound sales inquiries.
Business Development Representative
A business development representative (BDR) is a mid-level position that involves working closely with senior organization members to identify potential clients or find new opportunities for growth within existing clients' businesses. Their main goal is to build relationships to increase revenue for both parties involved in the sale or contract negotiation process. This role requires extensive project management skills because it may involve taking responsibility for multiple projects while meeting deadlines set by higher-ups in the company hierarchy structure. Typically, a BDR will make outbound sales inquiries.
Account Executive
An account executive is responsible for managing client relationships and generating revenue through sales. This is typically the most senior role someone can achieve without becoming a manager. However, it requires years of experience to become effective at this level.
Manager Sales Representative
An MSR manages multiple salespeople within their department or region by setting goals, managing budgets, and ensuring that all projects run smoothly throughout each quarter or year. They may also be responsible for hiring new employees into their department.
Customer Success Manager
A customer success manager works with customers to ensure that their business stays profitable and productive. They are responsible for maintaining relationships with clients, ensuring that they are satisfied, and helping them achieve their goals.
Account Manager
The AM is responsible for identifying and developing new business opportunities, closing sales, and managing customer relationships. The ideal candidate for this position has a strong understanding of the company's products, services, and industry. They can also prioritize tasks, work independently with minimal supervision, and manage multiple projects at once. This position requires excellent communication skills as well as strong relationship-building skills.
Sales Cycles
When a startup has grown to a certain point, the entrepreneurs want to make sure that they have a clear picture of their product. They should also create a list of potential customers and their needs. Also, they should have some initial sales data to show their new representative what kind of results to expect.

The length of a typical cycle depends on many factors, including the product or service being sold and the price point. For example, suppose the startup sells an expensive piece of machinery that requires specialized training to operate. In that case, the length of its sales cycle will likely be longer than those selling inexpensive goods like food or clothing. However, there is significant variation in each sale's length, even within those categories. For example, selling a new car can take months, while selling a pair of jeans might only take minutes if there's no need for negotiation or haggling over price.

It's important to note that every company has different expectations about how long it should take for someone to become an active customer once they've expressed interest in the product or service. For example, some companies require customers to complete three orders before they're considered "active," while others consider someone active after just one order.
What to Look for in a Top-performing Account Executive
An account exec role requires a lot of flexibility and adaptability. It's common for them to work on everything from cold calling and inbound leads to creating presentations and writing proposals. There are several tips for entrepreneurs seeking to hire one.
A Track Record of Success
When interviewing candidates, ask them about their experience selling similar products. Find out how many clients they've worked with, how long it took them to close each deal, and how much revenue they generated for their companies. These will give them a sense of how quickly they can close business deals.
A Good Understanding of the Product
A good executive understands how the product works and what differentiates it from other solutions on the market. They should also know the startup's target audience and how much money these customers spend on such solutions.
Communication Skills
An AE should understand what their customers are looking for and provide that information back to them in an easily digestible way, whether through email, webinars, or other forms of communication. If they're not good at communicating with other people, they're probably not good at communicating with customers.

These qualities will help the new hire stay focused on ensuring they get the job done without needing constant direction from the bosses on what needs to be done next.
A Day in a Life of a Sales Representative
A sales representative's day is filled with plenty of activity and opportunities for learning. Here are some of the most important things that a sales representative does daily:
• Scheduling meetings with new clients or existing clients to discuss their needs and get feedback about how they can help them solve those needs.
• Managing current accounts by ensuring they're keeping up with their subscriptions or services, responding to support tickets, and planning out future initiatives.
• Communicating with other departments in the company, like finance and customer support, to make sure everyone's on the same page regarding billing and customer satisfaction.
• Be able to handle any client inquiries or complaints effectively and promptly.
• Make sure that all sales reports are completed on time and accurately.
Salary ranges
Entrepreneurs need to pay them enough to keep them happy and incentivized to stay with the company, but not so much that it loses money. The median salary for a sales representative in the United States is between $50,000 and $60,000 according to Hubspot. But that doesn't mean a startup should be paying that amount. If it's just starting, the sales representative will likely be working from home, so there are no office costs to take into account. And if the product is new or innovative, the chances are good that it will be selling itself once people get their hands on it. Therefore, the entrepreneurs won't have any training costs either. Therefore, new companies should probably start by offering $40-$50k/year for an entry-level position. Then, if they're good at what they do and work hard enough, they'll eventually make enough money through commission or bonuses to make up for the lower base salary level, which means everybody wins.
How Startup CEOs Should View This Role
The first sales representative hired are responsible for establishing relationships with new customers and building the brand by helping existing clients transition to new products or services. The representative should have experience working with startups and the know-how to sell to small businesses. They should also be able to build rapport quickly with people from all walks of life and understand their needs to present solutions that effectively meet those needs.

They should have a good understanding of their product or service market. This can include understanding who the startup's competitors are and what makes them different from each other. Also, they should understand what their target customer wants out of a product or service like theirs. CEOs should ensure their representatives can follow up on leads generated by marketing efforts so that they don't get lost in the shuffle. In addition, this person should also be able to follow up on leads generated by word-of-mouth advertising.
Where Sales Reps Fit into the Customer Journey
The customer journey is a series of steps that a customer goes through when deciding to purchase. It begins with awareness, where the customer becomes aware of the product or service. Next, they evaluate whether or not they want the product.

Once the customer has decided that they want to make a purchase, they'll go through a decision-making process called consideration. During this phase, the representatives will help them decide which options are best for them and how much money they're willing to spend.

They the point of contact for all customers, from the moment they first learn about the product to when they make their first purchase. They'll need to understand the product or service and explain it in an engaging way that demonstrates their expertise and helps the customers see how it will help them achieve their goals. This means that they must be able to help answer any questions or concerns that come up along the way and provide customers with a cohesive experience across all channels. It is essential, especially if the startup uses multiple channels like email and social media marketing.

They can help the startup determine which product is right for them and how much it will cost. They can also help founders understand how the product relates to other products in their portfolio to choose the most appropriate pricing structure.

They should also be able to identify opportunities for improvement in the customer journey. They should clarify where it's too long or confusing and where there are gaps in the process. And finally, they should be able to recommend solutions for those problems by not throwing out ideas for solutions but by providing solutions that work.
Tech Tools for Sales Representatives
With the rise of technology, sales reps can use many tools and technologies to track the sales process and stay on top of the pipeline. In addition, these solutions offer several useful features that can make a sales representative's job easier and more productive. The most important tool in a sales professional's arsenal is their CRM.
Customer Relationship Management
A CRM allows sales teams to keep track of their leads or prospects, their accounts and contacts as well as their opportunities or deals. It houses all the sales activity, forecasts or sales pipelines, and expansion or add-on sales potential all in one centralized place. While many different CRM solutions are available on the market, some that are industry specific and others that operate across any profession. Many new startups start with Freshsales or Hubspot as their CRM. Salesforce may make sense for larger organizations or those that require more complex sales configurations or integrations.

It can be tough to know how to set up a sales and marketing team, where expertise is scarce, and the pitch of the business idea can vary wildly. However, sales reps in startups are there to contribute an extra pair of hands to the work already being done by the founders and develop a consistent quality product or service.